Movie/tv News
Loki May Contain A Connection To Secret Wars Teases Writer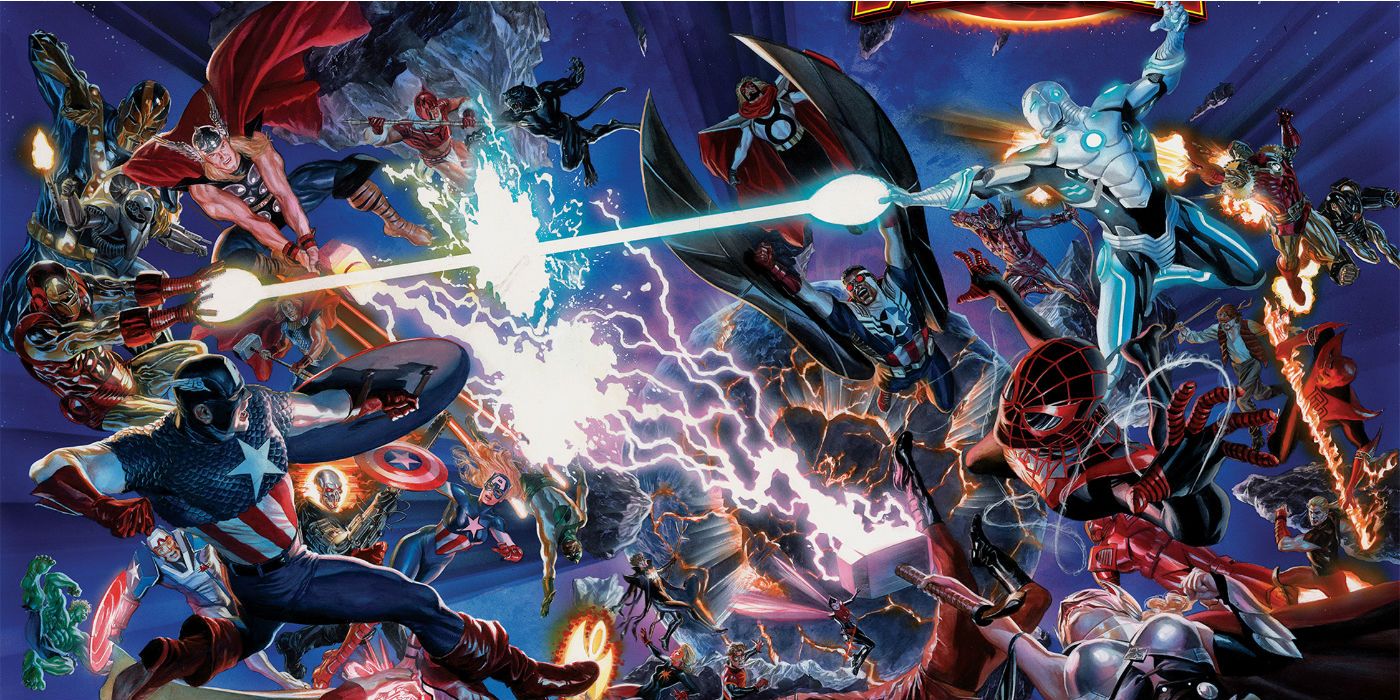 When asked if Loki contains a connection to a potential Secret Wars storyline, the show's head writer, Michael Waldron, gives an interesting response.
Loki may contain a connection to Secret Wars, according to the show's head writer, Michael Waldron. After a month-long layoff following the finale of Falcon and the Winter Soldier, the next eagerly awaited MCU series, Loki, is just days away from airing on Disney+. Its story is set to pick up immediately after Tom Hiddleston's God of Mischief absconded with Tesseract during the Avengers' time heist in Endgame. The series will find Loki apprehended for his crimes by the Time Variance Authority, an organization led by Agent Mobius M. Mobius (Owen Wilson) and tasked with managing the multiverse.
Continue scrolling to keep reading
Click the button below to start this article in quick view.
To date, there have been two Secret Wars storylines in Marvel's comics, with the first releasing in 1984 followed by an update in 2015 which featured the multiverse. Secret Wars has long been rumored as a potential storyline for the MCU, with Infinity War and Endgame directors, Joe and Anthony Russo, expressing interest in tackling the adaptation. In theory, a Secret Wars movie set in the MCU could feature the Avengers, the Guardians of the Galaxy, and after Disney's acquisition of 21st Century Fox, the X-Men and Fantastic Four as well. If the Russo brothers or anyone attempts to tackle the property, it would likely be the most ambitious Marvel movie to date.
Related: Loki's Complete MCU Timeline Explained
Now, Loki's head writer Michael Waldron is teasing a possible connection between the show and Secret Wars. The first episode of the series sees Loki taken into captivity, where he is shown an animated sequence that explains the history of the TVA, introduces the Time Keepers, and references a previous "multiversal war." Loki soon learns that altering timelines as he has can create the potential for multiverse conflicts. In an interview with Murphy's Multiverse, Waldron was asked if this has any connection to a possible Secret Wars storyline, and he gave an interesting response:
We'll see. You'll probably know, as well as I do, not everything is just there. If the purpose of that whole thing was to just indoctrinate the audience and everything. Yeah, we'll see how this plays out in the MCU moving forward.
While Waldron's response should not be misconstrued as a confirmation, he certainly didn't deny that Loki intentionally references Secret Wars. Infinity War featured Thanos snapping half the Avengers out of existence, and Endgame saw the remaining heroes travel through time, followed by an unprecedented superhero team-up. Ever since the Infinity Saga concluded, Secret Wars has seemed like the next logical follow-up to these events.
Like Waldron said, it will all play out eventually. Marvel's Phase 4 seems to be going all-in on the multiverse, and the perfect culmination of these storylines would be a multiverse-spanning event like Secret Wars. While that possibility is still much further down the line, the seeds could be planted during Loki's run, starting June 9.
Next: Will Thor Appear In Loki's Disney+ Show?
Source: Murphy's Multiverse
Black Widow (2021)Release date: Jul 09, 2021
Shang-Chi and the Legend of the Ten Rings (2021)Release date: Sep 03, 2021
Eternals (2021)Release date: Nov 05, 2021
Spider-Man: No Way Home (2021)Release date: Dec 17, 2021
Doctor Strange in the Multiverse of Madness (2022)Release date: Mar 25, 2022
Thor: Love and Thunder (2022)Release date: May 06, 2022
Black Panther: Wakanda Forever/Black Panther 2 (2022)Release date: Jul 08, 2022
The Marvels/Captain Marvel 2 (2022)Release date: Nov 11, 2022
Ant-Man and the Wasp: Quantumania (2023)Release date: Feb 17, 2023
Guardians of the Galaxy Vol. 3 (2023)Release date: May 05, 2023
Tiger King's Jeff Lowe & Wife Lauren Arrested For DUI
About The Author
Share this news on your Fb,Twitter and Whatsapp